The question on everyone's lips is "When will Stones Throw open?'" This answer is not simple but, believe us, we want to be open too. First, scheduling construction is not straightforward. Breweries are technical and complex; living in Bellingham is a playful distraction—especially with the remarkable weather, and our unconventional building is full of creative solutions that have taken great examination. Considering that we are building the coolest brewery in town, we will come up with just about any excuse, but we will open—eventually.
(Click or tap on the images below to scroll through the construction gallery)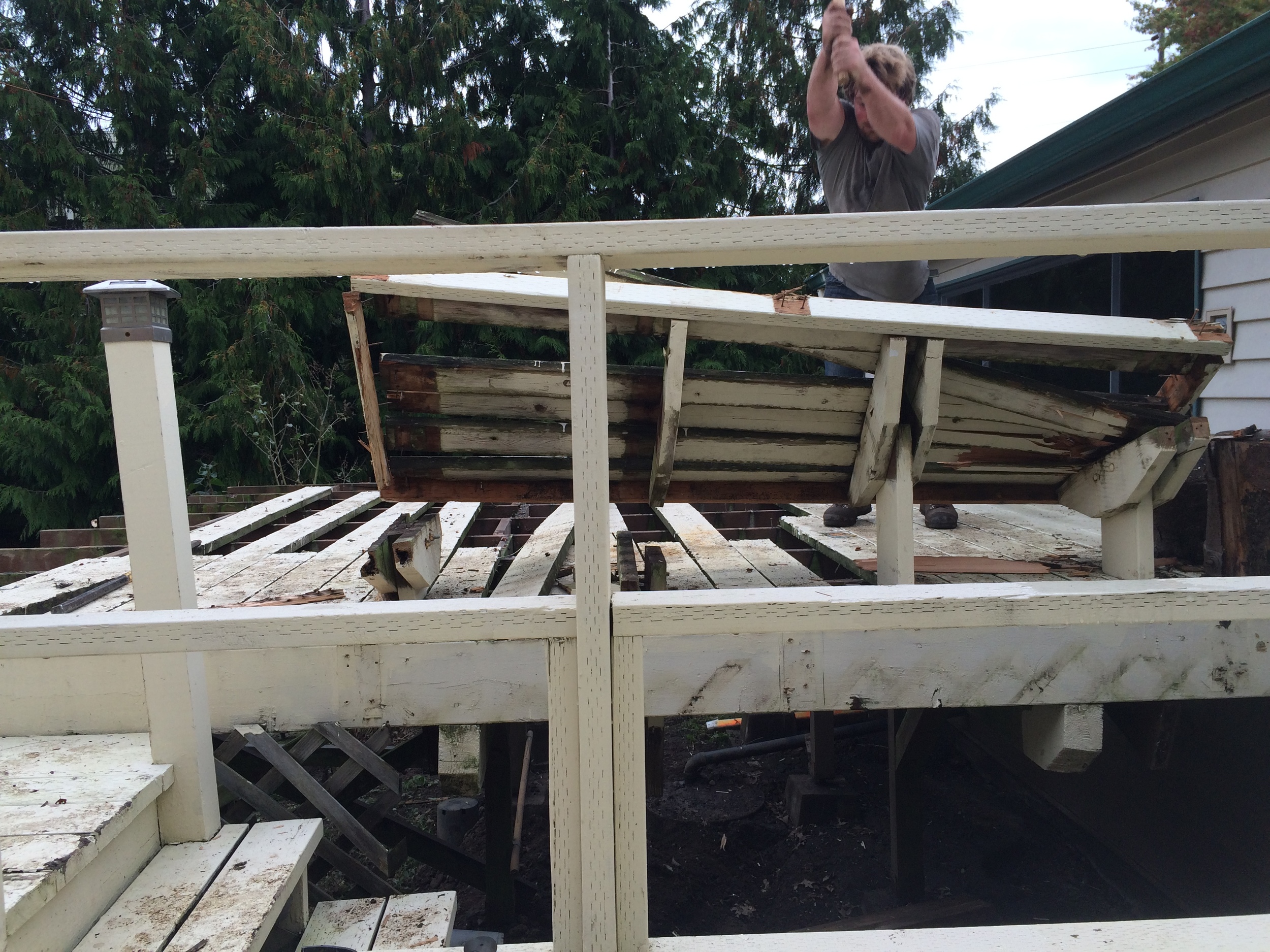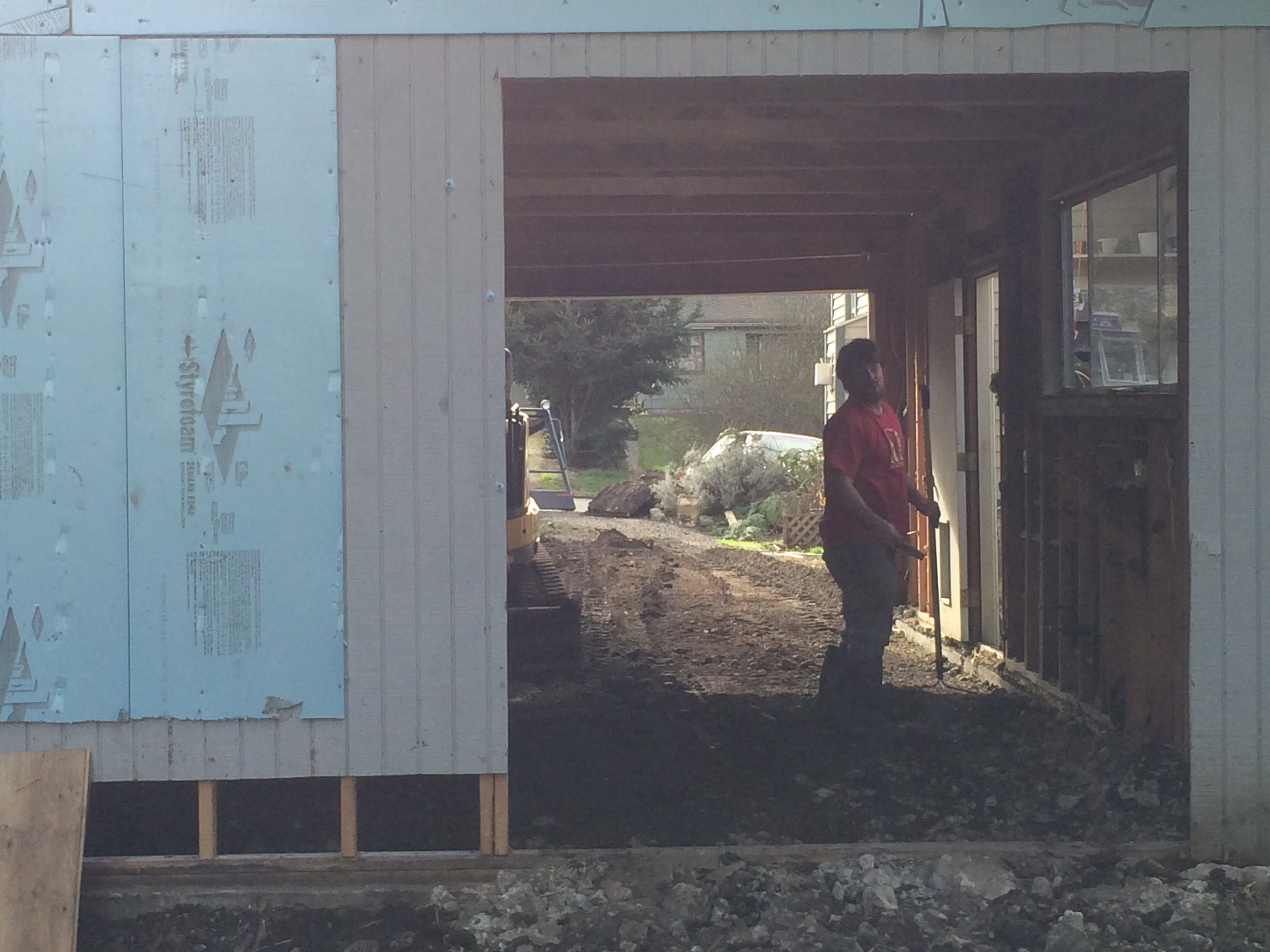 Initially, Jack and I decided to operate as the general contractors, mostly to nurture our baby (in our eyes it's not just a brewery, but a landmark within our community) and this decision has provided more knowledge than a 4 year degree. Although it has taken much longer, we have organically solved problems to complete a public space that is more user friendly. A couple examples are radiant heat within the concrete floor in our taproom that uses latent heat from beer production, or the locally sourced cedar woodwork. If given the opportunity to start over, we would do it the same, but faster, because we know every detail was made consciously with function and sustainability in mind.
A few major accomplishments and sources of time consuming delays have been:
--> Miles of pipe and conduit. Raincountry Refrigeration, Samax Electric and Spectrum Plumbing have worked everywhere in, under, and around our property building this complex beer machine.
--> We are Whatcom County's first commercial shipping container project. Thanks to the hard work and collaboration made by local professionals, LaHatt Engineering and Mike Smith Architect, we have made history. Also unique to container-architecture, our building blocks (shipping containers) rest at a slope to have innate water drainage, support a concrete patio on top of them, and have been modified to integrate a multitude of uses within them. While a common building practice does not yet exist, lessons were learned and took serious planning and endurance; this place is simply a marvel.
--> We have built almost our entire facility from the bedrock up, we know, Brent Rents helped us find it. While most other breweries have moved into a building ready for equipment, not having to worry about energy code and what type of insulation is in their roof or floor, we had to dig and pour a foundation. Surely, we could not have made it this far without the superior minds and hands found among our local skilled tradesmen, thank you!
One of our most time consuming tasks has been thoughtful design toward overlapping constraints. Our space is limited and maximizing it for public use has been tricky, a century of design challenges exist, but our team has endured. We have intentionally separated areas that will host groups and individuals into spaces more conducive for conversation together. We want Stones Throw to invite intimate interaction, yet also allow groups of people to enjoy what we have created too.
The old-west facade and public entrance passed the Fairhaven design review while the existing house and garage have been retrofitted to accommodate the change of use. And we've aimed to maintain the historical nature that is integral to the property. There are good stories behind these aspects of our project and we plan to share them with you soon. Let us know if you think we have succeeded.
We are almost finished. In September, we received our full liquor license to produce and sell beer of our own production (see Open House, Beer Week blog post) and now our brewing equipment is nearly ready for operation. We also recently Installed the bar, fabricated from two huge pieces of scrap steel, that was once part of a bridge near Mt. Vernon (so we think) complete with refrigerated cup holders. Big chunks of steel are not the easiest to work with and combined with refrigeration, well, there went another month.
Now, obtaining a 'certificate of occupancy' is one of the many hurdles remaining. People ask, "How has the city been to work with, are they the reason you are not open?" No, they have been great. The City of Bellingham has been very cooperative thus far and inspectors show genuine enthusiasm and helpful insight when coming out to inspect our progress. Hopefully, this will continue as we mitigate a few remaining aspects; such as a firewall for our steel building and an emergency exit for our upper patio.
So to answer, "When are you going to open?" There is no specific date, we are working hard and getting closer each day. Believe us, we want to open our doors as soon as we can and we appreciate your patience! For updates sign up for our newsletter here on our website, or follow us on Facebook, Twitter, or Instagram. But above all, go outside, have fun, and enjoy safe travel and adventure!